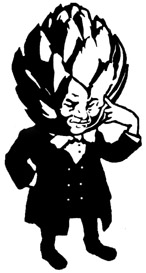 "Tomorrows books today"
A r t i c h o k e Y i n k P r e s s
Artichoke Yink Press was founded in 1993 by C. K. Wilde. A.Y.P. publishes handmade single-object and collaborative limited edition books made with artists and writers, specializing in collage and multi-matrix printing. A.Y.P. books can be read in over sixty public and private collections internationally. Please visit the books in these quiet places.



A. Y. C. — Blame — Books — Collections — Home — New — Revolocien Wreckidz

ALL INFORMATION AND IMAGES ON THIS SITE ©1993 - 2023 by CHRISTOPHER WILDE.