"Chickens today feathers tomorrow"
Artichoke Yink Press
Otaku
Author: David Heagle and Dylan Graham
Edition: 40
Year: 2000
This book is availbe for viewing online at www.pinkey.com/stuff/otaku.html.
Price: unknown
This is so perfect.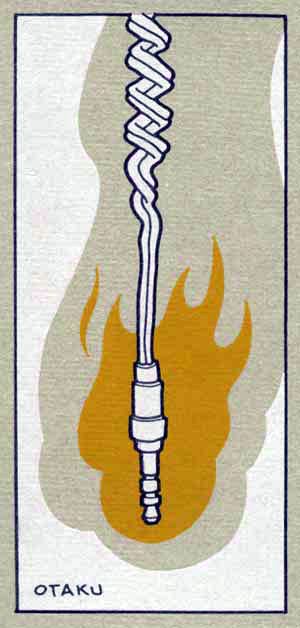 A. Y. C. — Blame — Books — Collections — Home — New — Revolocien Wreckidz

ALL INFORMATION AND IMAGES ON THIS SITE ©1993 - 2010 by CHRISTOPHER K. WILDE.