Tragic Book Number Two
Contributors: Matthew Rudy, Jeffrey Guilliland, Joseph Dostal, C.K.Wilde, Rob Harless, Eric Spitz Nagle, Mark Hayward, Enrico Bohrer, April Manning, Matthew Rentchler, David Kelly, Jeff Meth, S.L. Hoche
Year: 1993
Edition: 20
Pages: 36
Size: 8 1/2" X 11"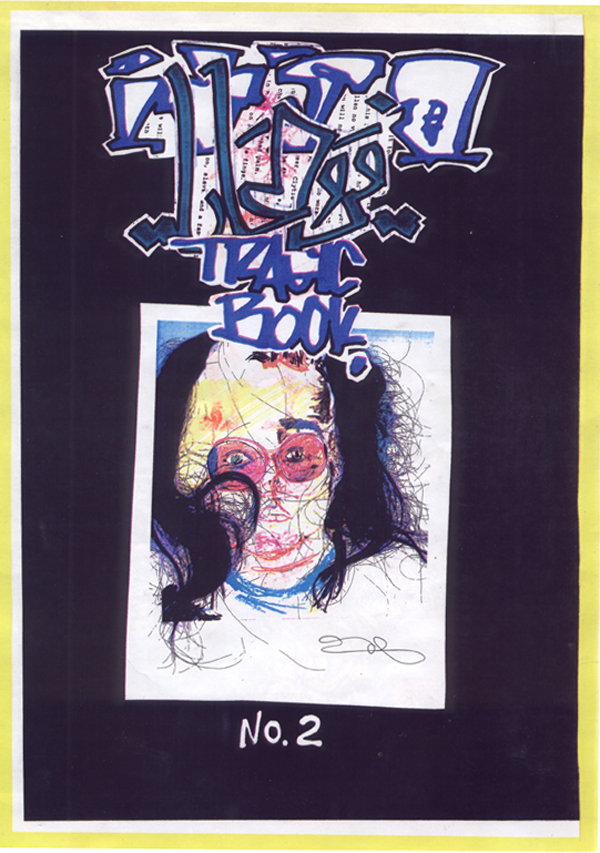 The first effort to make a magazine was a run away success. Everybody who helped loved it and wanted to make another. So invitations were given, solicitations proffered and recommendations dealt out. As it was, everyone and their cousin were making magazines with the Xerox. The first two books do not vary from the standard format of half 11" by 17" folded in half Xeroxed and pamphlet stitched. Only from ambition and naivete' are such publications born. Experiments with the Xerox machine yielded interesting results. An attempt at manifesto was placed in the front of the magazine, along with a table of contents. A picture of the publisher's cat, Puck, is the outro end sheet. The books were put into stable archival bags along with a plastic magnifying glass, matches, and xeroxed stickers.